Simple and yet not easy - NVC deepening practice online

Zeit:

October 16/17, November 20/21 2021

Ort:

Online-Workshop, Zoom-Link will be send to you after registration!
Keys to enjoy your own powerful voice and contribute to empathic dialogue
2 weekend workshops - 4 days of training with the same group
This is an invitation to those of you who already know NVC and would like to practice more in a supportive environment.
For many of us NVC principles are easy to intellectually understand and yet not simple to embody in challenging daily life situations. Therefore the focus will be on practice and for you to find your words to a respectful dialogue, where you balance your needs with somebody else's.
We invite you to experience NVC as a way to access your own infinite resources of connection and resilience.
Required for participation: min. 2 days of NVC training.
Part 1 - October 16/17 2021
Speaking from self-connection
Themes for attention and practice
thankfulness as key inspiration
stretch your ability to be honest
finding empowerment through your self-empathy
allow your anger to connect you with empathic power
trigger awareness and management
Part 2 - November 20/21, 2021
Empathic dialogue – mutuality in action
Themes for attention and practice
practice to hear the beauty present in all human messages (when you are accused, when someone is angry, when someone says "no")
prepare yourself for an important conversation
acting from mutuality - what does it mean?
making inclusive requests
interrupting with grace
We strive with this hands-on practice for you to gain fluency in the 3 possibilities for connection – self-empathy, honesty, empathic listening. We will use visfera materials to make the training clear and with variation.
Our dream is for people to be aware and have skills to contribute to empathic dialogue – the dance of connection. We will take participants' requests into account. You are welcome to come dance with us!
Logistics:
Timing: 9:30-11, 11:30-13:00, 14-16 (small break included)
Zoom: link will be sent one day before training
Pricing: € 400 - 850,-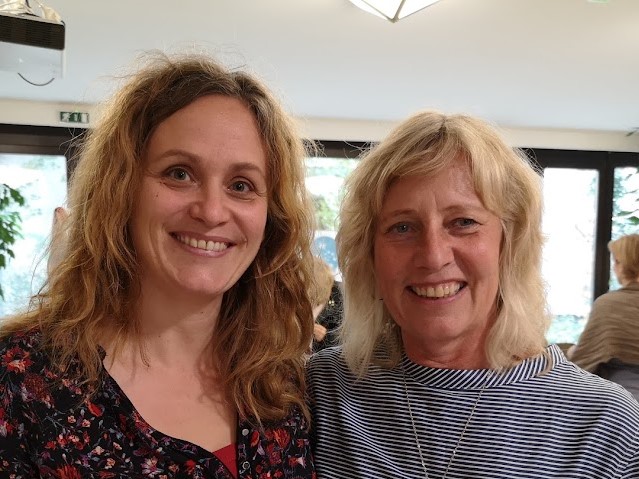 Language: English
Registration: This email address is being protected from spambots. You need JavaScript enabled to view it.
Participants: 15-24
Prerequisite: min 2 days of NVC training
Trainers:
Marianne Göthlin, has been practicing and integrating NVC since long and was certified as trainer 1998. Marianne is sharing NVC internationally, is passionate about the mutual process of "living NVC", and has served as a trainer on IITs together with Marshall Rosenberg. Her engagement now along with offering training and long-term transformative projects, is to provide clear and practical NVC materials to support people in practicing NVC more with ease and joy. www.skolande.se
Gabriele Grunt has been working as a trainer with children and adults in various fields for more than 30 years. In her work she enjoys exploring different ways of reaching people, learning and working together – focusing not only on individual learning but on how to enable each of us to transform the structures we live in and that do not serve us towards lived partnership, shared power, new ways of leadership and a more satisfying quality of connection